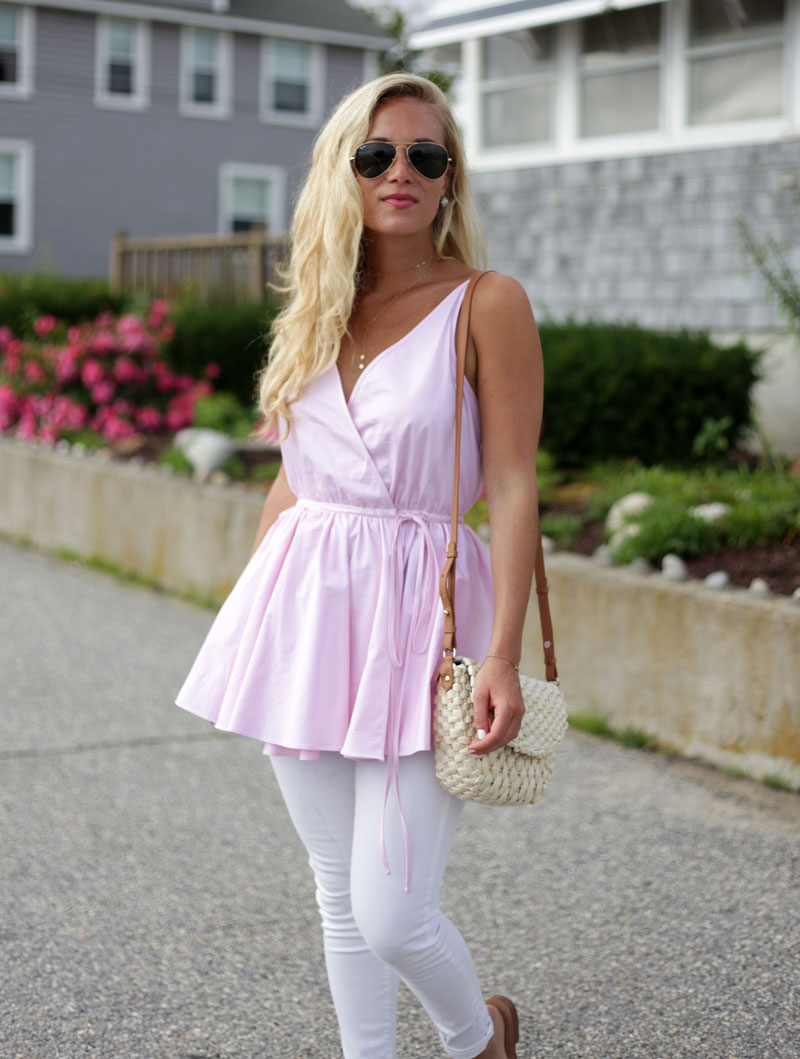 Happy Tuesday everyone! Bringing my second piece from Fame and Partners to you guys today – last week, I featured this stunning custom fit lace dress with such unique shoulder detailing. This statement peplum pink top is another custom piece from Fame and Partners – and you guys, I just love it! I kept telling my sisters that I feel like a cupcake in this, and let's be honest.. who doesn't love cupcakes! Since it's such a catching piece, I kept the rest of my look simple with classic white jeans and Jack Rogers sandals. Whether you're headed off for a girls night out or dinner in the Hamptons, this is the perfect look to slip into – feeling comfortable while still looking put together.
If you missed my first post last week, check it here. And I'll quickly recap Fame and Partners incredible mission. They believe in eliminating the need for fast fashion and mass production, creating pieces that fit each of our unique bodies perfectly. With quality materials and classic silhouettes you can wear and rewear, Fame and Partners has pieces that will last from season to season. Though the pieces are custom, they're all made to order in less than two weeks. And my favorite part? They donate $5 to a women's empowerment charity with every purchase.
I'm headed off to the Hamptons tomorrow to spend a few days with one of my good girlfriends. I'm so excited to just kick back and relax after a busy last few days. Don't forget that the Nordstrom sale is in full swing, with public access launching on Thursday! You can shop all of my top picks in this post and my fitting room haul in this post.

SHOP THE POST