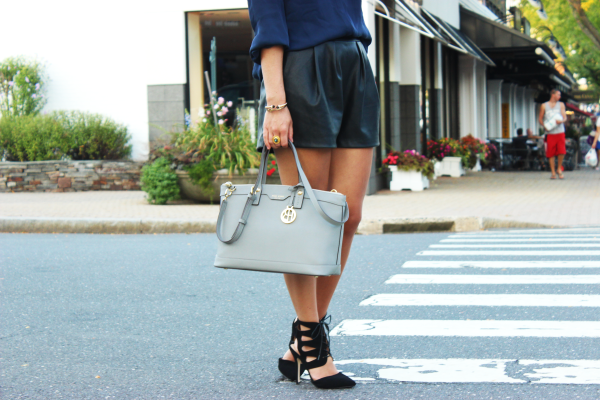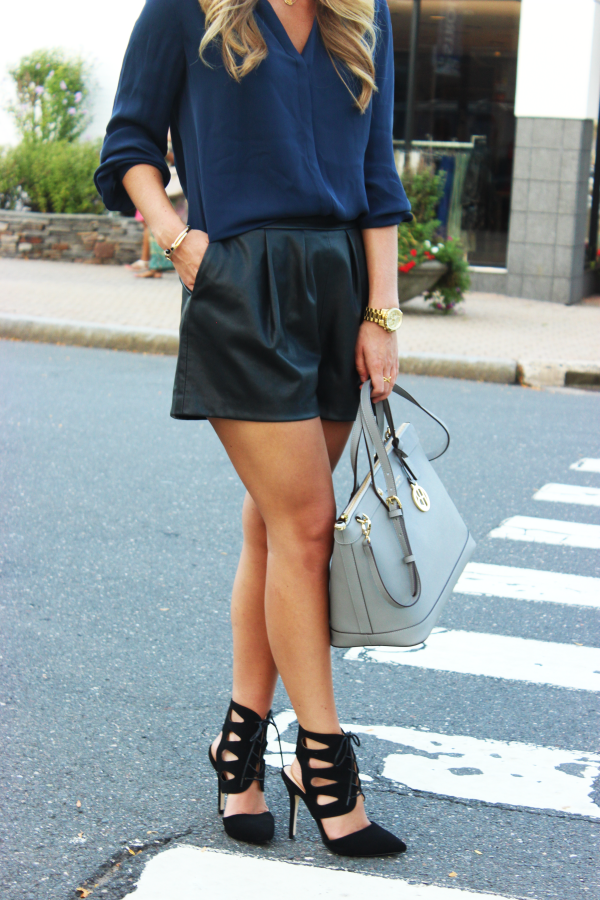 L'AGENCE NAVY SILK TOP VIA RON HERMAN // LEATHER SHORTS // GIFTED HENRI BENDEL GRAY SATCHEL // RAG AND BONE GRAY FEDORA VIA RON HERMAN // GIFTED LULUS HEELS (ALSO THESE!) // SUNNIES // GORJANA RING // GIFTED JULIE VOS RING (on majorrrr sale!) // GIFTED KENDRA SCOTT NECKLACE
I shared a few weeks back that gray is one of my favorite colors for fall. I recently added both this gray Rag and Bone fedora and Henri Bendel satchel to my fall accessories and am so excited! They both will fit in seamlessly with alot of the looks I'm looking forward to wearing. If you have a fallish fedora and are wanting to wear it now, pair it with some leather shorts and a top – you'll still be in 'September season' and fit in with the warmer weather but be fall fashion forward. I love this classic silk navy one from Ron Herman. I'm off to get some packing and planning done for fashion week – I leave bright and early tomorrow morning!
Pssst – Check out the Julie Vos Sample Sale.. everything is an additional 35% OFF!
SHOP THE LOOK

Today's post was sponsored by Ron Herman.