So many exciting things are happening right now, my head is just a buzz with all of them! I couldn't possibly take a post for each so I decided to share a few of my favorite with you at once.
1. Gossip Girl returns this fall… September 13!
If any of you are as big of a GG fan as I am, then you already know this. But one of my favorite things about GG (besides the juicy drama and gorgeous Chace Crawford, of course) is the fashion. I would absolutely LOVE to meet the team that dresses this cast! Take a peak at some of the upcoming screen shots for this season – aren't they to die for? And by the way, much of the filming this season takes place in Paris!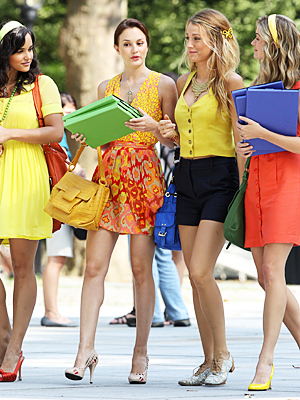 These bright colors are fabulous! They remind me of a package of skittles 🙂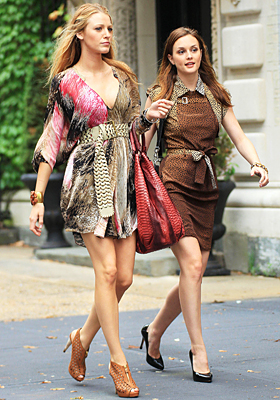 Serena is wearing a DVF mini shirtdress while Blair dons a Gucci leopard print, a must-have for fall!
Oh, to be Blair for a day.. !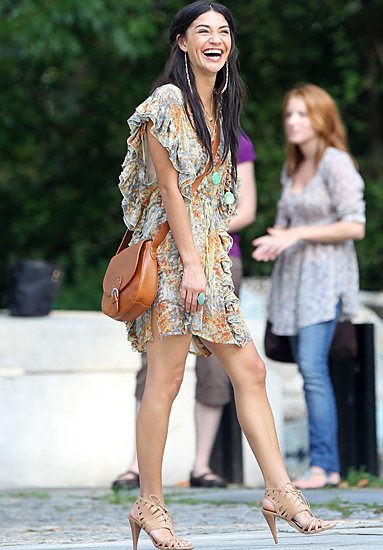 This may very well be my favorite of Jessica Szohr's ensembles.
2. Target & Gilt Groupe collaborate.
I've always been a Target lover, and as of a few months ago became a member of Gilt Groupe..an online designer sale site very much like Ruelala, Ideeli, etc. Hurry & sign up now! Target will be launching their new designer lines featuring Tucker fashions, Mulberry bags and John Derian decoupage. I am most excited for the Mulberry bags! This weekend ONLY each will be available on Gilt, with a limited amount of merchandise available. Don't miss out!
3. True Life: Eat, Pray, Love.
I am dying to see this film capturing perhaps the three necessities of the human life as described in Elizabeth Gilbert's book. Julia Robert's plays the role of a woman who travels across Italy, India, and Indonesia finding that nothing compares to the power of nourishment, encouragement, and love. I have heard nothing but good things about this new view. And, not to mention, Julia Roberts is one of my favorite actresses. Have you seen it yet?
This is the perfect movie to get together with your girlfriends for a night out! My sister Emily, who just left for college today, and I wanted to go with ours before she left, but we didn't have time. Sigh..
That's all for now, fellow bloggies!
XXXO.