As hard as it is for me to say this, this time of year I start to think about the fall season ahead and prep my wardrobe accordingly. With the Nordstrom sale in the dead of summer, it's the perfect time to pick up a few key pieces for fall and then supplement with any other pieces in the weeks up to fall.
This go around with the Nordstrom sale I stuck to core basics: denim, tees, booties, and one coat. This AG pair of jeans is actually the pair I scooped up and have already worn them several times. The crop length is perfect for my shorter frame, and I love the more casual boyfriend style. In the fall, this relaxed style is perfect to pair with oversized cozy cardigans too for that put together but ultra cozy feel. I grabbed my current favorite Free People cardigan (also from Nordstrom) to pair with this all neutral, classic look.
Free People is one of my favorite brands (ever) and I love their selection at Nordstrom.. huge selection, while racking up from Nordstrom points for rewards, plus free shipping – can't beat that! This casual luxe cardigan + jeans combo will be on repeat all through fall, for sure. And cardigans aren't going anywhere anytime soon, so take advantage of the good ones while they're in stock. We're seeing this sweater pop up all over social media now so it's sure to fly out of stock soon!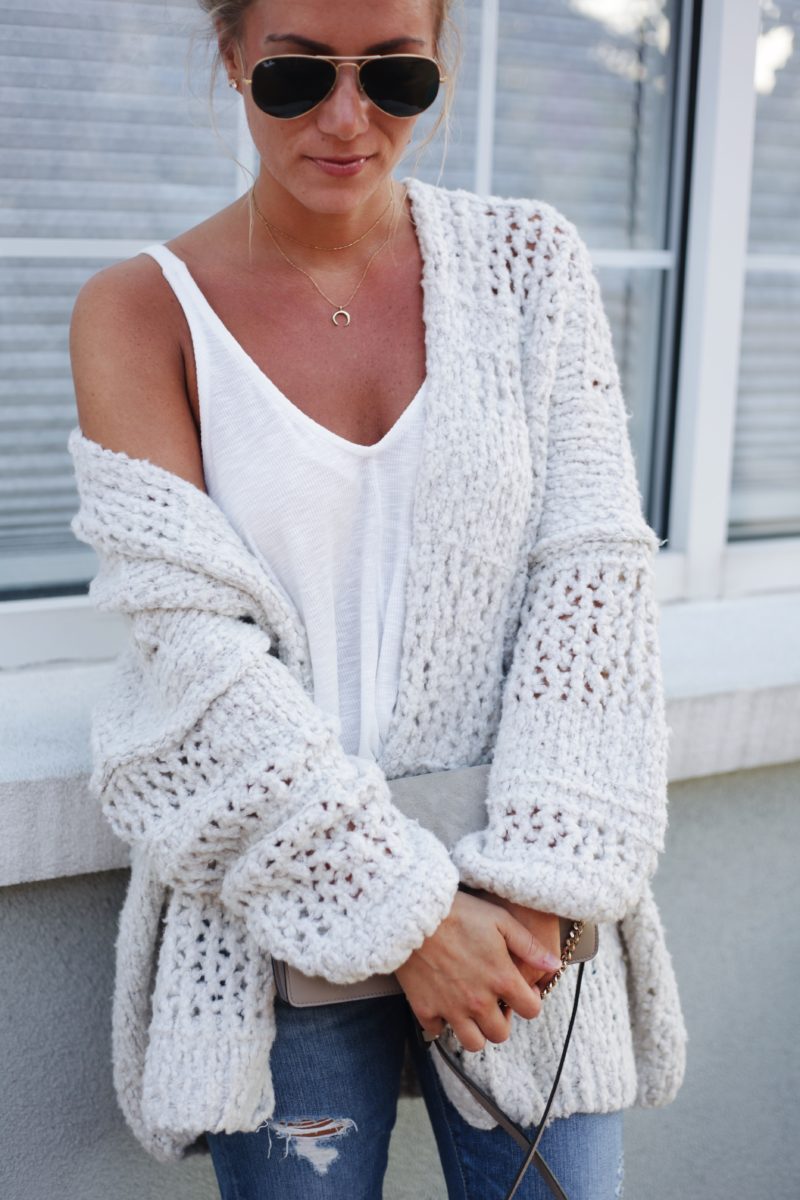 SHOP THE POST

Happy Tuesday, all!