Today's post is created in partnership with Hudson Jeans via Zappos.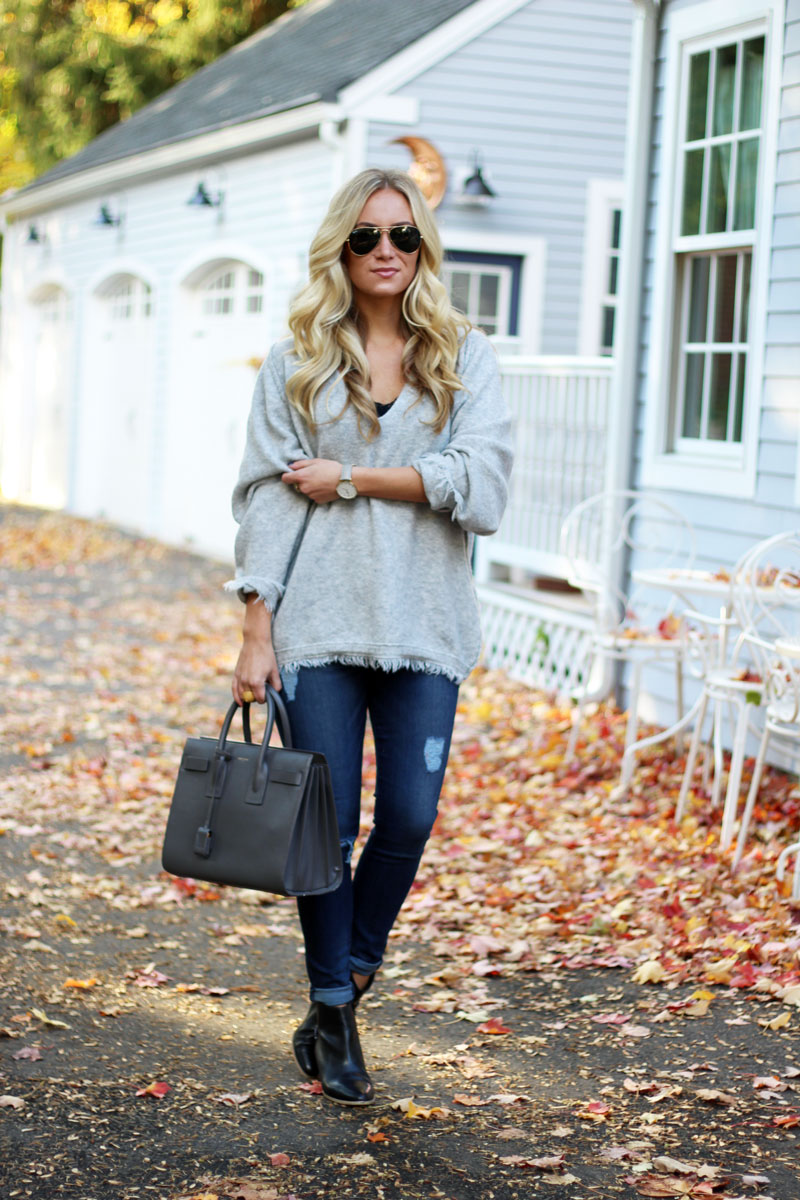 I'm starting off today's post with a total confession: this is my first pair of Hudson jeans. That being said, it is surely not going to be my last! Ladies, these jeans are hands down the softest pair I currently own – if not the softest ever! My sister Julia came over a few days ago and saw them sitting on the bench in my room – she quickly grabbed them and said wow, who makes these? They're SO soft! I told her 'I know' and quickly grabbed them before she walked out of my apartment with them.. (gotta keep my eyes on the favorites with so many sisters, you know!) The minimal distressed detailing puts them right on trend too, and you'll get your wear's worth for sure. I'm considering scooping up another pair of Hudson jeans since I've already worth these 3 times since getting them a week ago. Zappos has a huge selection of Hudson, and with their lightning fast shipping that I always brag about, they'll be on my doorstep in a blink!
Speaking of Zappos – keep them top of your list for holiday shopping! They're one of the few retailers that offer nearly every kind of product for everyone in the family, making Zappos a one stop shop for all your holiday gifting needs. More to come on holiday in a few weeks..
I also scooped up this fringe trim sweater because you know I love anything with fringe. I'm wearing a size small and it's super oversized – so if you want it a little more fitted I'd consider sizing down from your normal size! This cozy sweater comes in a ton of colors and is equally as soft as these jeans. Trust me when I say this combo will be a major go to in the comfort department.
I'm heading up to Vermont for a few days with Kendall – so follow along on our fall trip on snapchat (@stylecusp) or instagram!
SHOP THE LOOK