Ahhh, the dreaded grab bag or gift swap. We've all been there, done that, and still have to do it again every single year. We do a grab bag every Christmas Eve with my mom's side of the family, and I always end up having a few other gift swaps and such between parties with girlfriends, church groups, etc. Up until last year, I was always the one roaming the aisles of Target wondering what the heck to get that's not a piece of junk under $15 (anything that has a price limit is not my cup of tea). Sounds easy, until you're actually at the store.
(insert upside down emoji face.. welp)
But – I'm proud to say that I've now successfully mastered the whole grab bag/gift swap gifting ideas. It's not as daunting as it seems, and I have a few go to gifts that I reach for when preparing for group parties. I thought I'd share them with you – so I'm giving three tips below & then a round up of some gift ideas!
TIPS FOR BUYING GRAB BAG GIFTS
Buy something that is useful. // There's nothing more annoying than taking home unwanted junk from a party. Yes, there will always be those few that are just like "why" – but for the love, be the one who, when your gift is opened, everyone wants it because it is USEFUL!
Buy something that is seasonal. // Seasonal gifts are great because nearly everyone loves them. Things like hot cocoa or holiday poppycock.. you betchya that'll be gone by the weekend.
Buy something that everyone can enjoy. // I love buying gifts that can be opened and used right away at the party – whether it's a game, a huge jar of candy, boxes of hot cocoa.. you name it. Have everyone join the fun!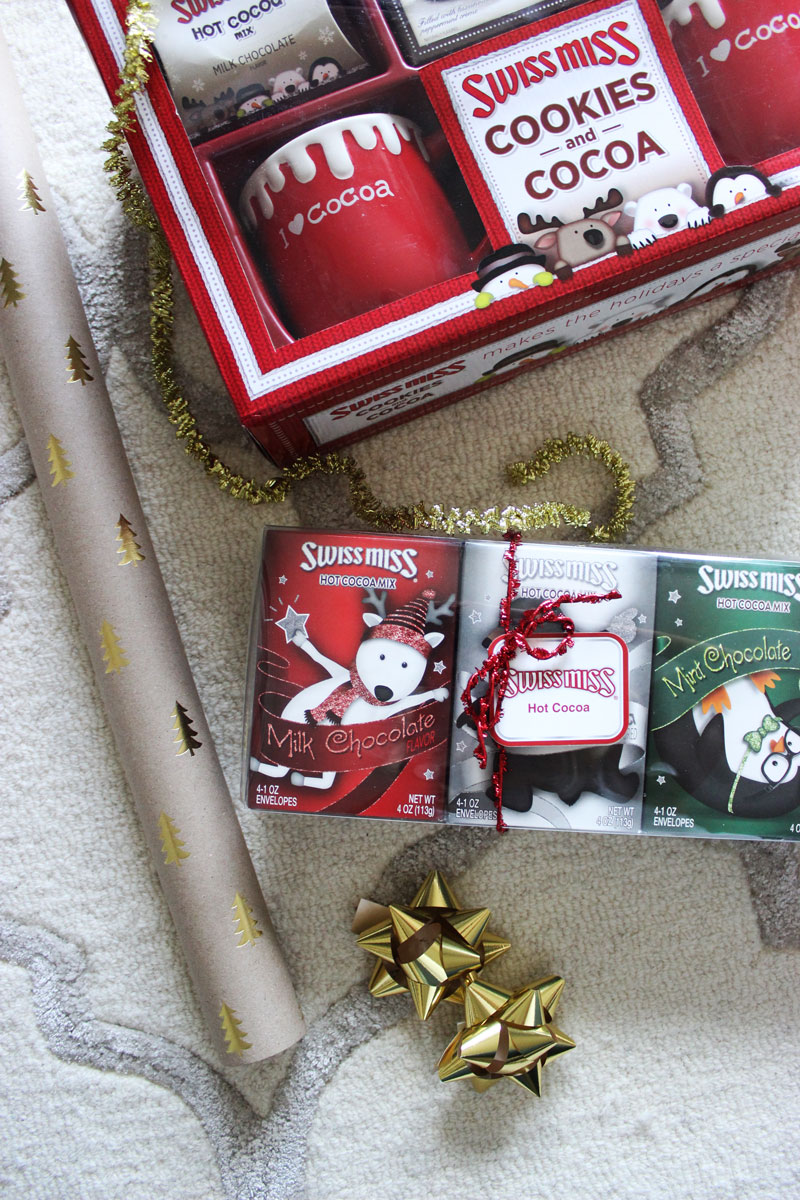 I hope none of my family ends up reading this because they'll totally know what I'm bringing for our annual gift swap this year..
I bought the above gifts to have on hand for all of my Christmas parties and grab bags this season. I actually bought the hot cocoa for two set and the assorted hot cocoas last year too. They were both a total hit at the two parties I brought them to so I decided I'd buy them again! The Signature Soy candles from Target are my absolute favorite so I grabbed some extra to have on hand for last minute gift needs. I also scooped up some Visa Gift Cards courtesy of Gift Card Mall because who doesn't love a little treat! I took this little tip from my mom because she always bring a Visa gas card and a Target gift card for the gift swap and they're two of the most coveted things by far without fail.
Check the full gift guide below for all my grab bag gift ideas!
GIFT GUIDE .. FOR THE GRAB BAG & GIFT SWAP
1. Assorted Olive Oils – Think a warm loaf of Italian bread, a homemade sauce, and a snowy night in January after the hustle and bustle of December has died down. Promise you that all your friends will be fighting over who gets to take this gift home. And if they aren't? Just read them that first sentence and they'll be sold.
2. Starbucks Holiday Blend K-Cups – Need I really say more? Starbucks K-Cups basically hits the nail on the head for all the tips I listed above. Useful, seasonal, and everyone will enjoy them.
3. Bobble or Swell Bottles – I didn't realize how coveted these were until I got one in a gifted box from a brand this summer and all my sisters were screaming about who was going to get to keep it. Both bottles keep your warm drinks hot for up to 12 hours and your cold drinks cold for up to 24. Warm coffee an hour after I pour it? Yes please.
4. Fairaisle Beanie – This faux fur trim beanie is perfect for a gift exchange with your girlfriends or sisters. It's festive, stylish, and cute!
5. Metallic Decor Bottles – These might not necessarily be useful, but they're definitely seasonal. Any lady would love to add these to her mantel, sink windowsill, or table center piece. I'd say these decorative bottles are perfect for an all ladies gift swap!
6. Sugarfina Champagne Bears – If you haven't had these yet, then you're for SURE missing out. They will 100% change your life, and if you happen to score these at a gift exchange, hide them and run as fast as you can.
7. Popcorn & Seasoning Set – Homemade popcorn is the way to go. I love all of the little assorted foodie sets that Target has (always score there) and this popcorn set is seriously good! Once your friends try this, they'll be thanking you for life that they don't have to eat microwave bag popcorn ever again.
8. Gold Pineapple Tumbler – At first glance, this gold beauty looks like a decorative nothing. But take the top off, and you've got yourself a tumbler folks!
9. VISA Fuel Everywhere Card and Visa Explore Everywhere Card – Like I mentioned before, Visa Gift Cards are always a safe bet with holiday gift exchanges. The Visa Fuel Everywhere card is almost always the most popular with my family (hello high school + college kids). Visa Gift Cards are available at your local Gift Card Mall location. If you're in Connecticut, head to your local Lowe's or USPS to pick up one of the Fuel Everywhere cards! You can find the Visa Explore Everywhere card at Shaws. Outside of Connecticut, you can find the cards at many different locations, including Randall's, Hannaford, Office Depot, or Food Lion. For a complete list of all the VISA Everywhere offerings, visit the Gift Card Mall site.
10. Signature Soy Candles – These are by far my favorite candles. I have a back stock in my laundry room of both seasonal and year round scents, plus a few extra for last minute gift needs. I've been burning the Evergreen Spice candle this whole month and absolutely love it – if you have a fake tree like I do, it just brings the scent of Christmas alive in your home!
SHOP THE GIFTS

Today's post was created in partnership with Gift Card Mall on behalf of Visa Everywhere.