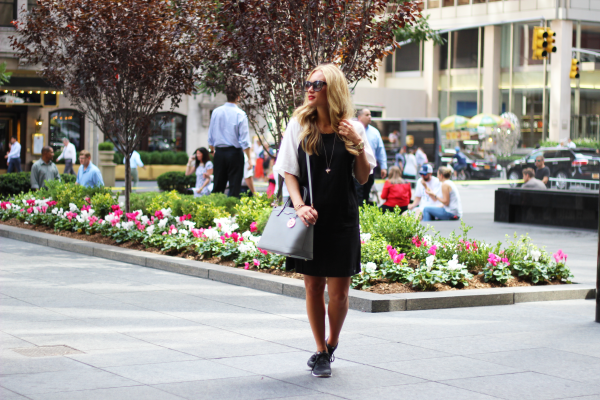 I am back from NYFW and boy was it a whirlwind like usual. After many weeks of planning and preparing I can't believe it's already over! The trip was great and I'm excited to share more with you guys over the next week or so..  I wore this outfit into the city last Wednesday. It's casual and comfy but still presentable and fashionable for the meetings I went straight to after arriving into NYC. I take the train from Connecticut –> New York so being comfortable is absolutely imperative! The second I got this easy shift dress in the mail from Lulu*s I knew it would be a go to of mine for my trip in and heading right to meetings. With heavy bags (and multiple ones too) I always stick to dependable footwear and this season opted for my Nikes – really can't go wrong there!
Photos by Jess from Prosecco & Plaid

Thank you so much to Lulu*s for sponsoring this post!