Self Care has become a huge priority for me the last few years – ranging from getting more sleep to exercising the ability to say no to too many things and everything in between. It is SO important to take care of yourself in order to adequately care for others – and I tend to get caught up in the 'go go go', letting myself get worn out and overwhelmed and in turn it spilling out into my work life, personal life, and even personal health.
I am really excited to partner with Stage Stores this month to bring awareness to heart health + taking care of yourself/your heart to truly be able to help others. Taking care of your heart is something that's both physical and emotional – a reality I've most definitely learned and walked through. This is an ever growing process + there are SO many more things you can do than just these few tips.. but here are a few things I actively do!
Get Good Sleep – it sounds clique, but getting ample sleep is so important. I am a person who needs a solid 8 hours, so if I'm running on 5-6 for a few days in a row, I crash. Not the best me for me, not the best me for others. Sleep in general is important but also GOOD sleep. For me, this entails diffusing my oils at night, having a solid routine before bed, and I also try not to lay on my phone in bed too!
2. Eat Clean – When I eat clean + healthy, I feel like a completely different person. Small tweaks in your diet can make a huge difference in your lifestyle + daily performance for work, activities, and even socializing. When I eat like crap, I tend to get brain dog + feel sluggish.. and you can imagine how that translates into other areas! I like starting the day out with warm water + lemon, a smoothie packed with fresh fruits/veggies. I stay well hydrated during the day, eat lots of greens + protein, and good healthy fats. Of course, everything in moderation.. I usually follow the 80/20 rule here and splurge when I'm eating out with friends or on the weekends!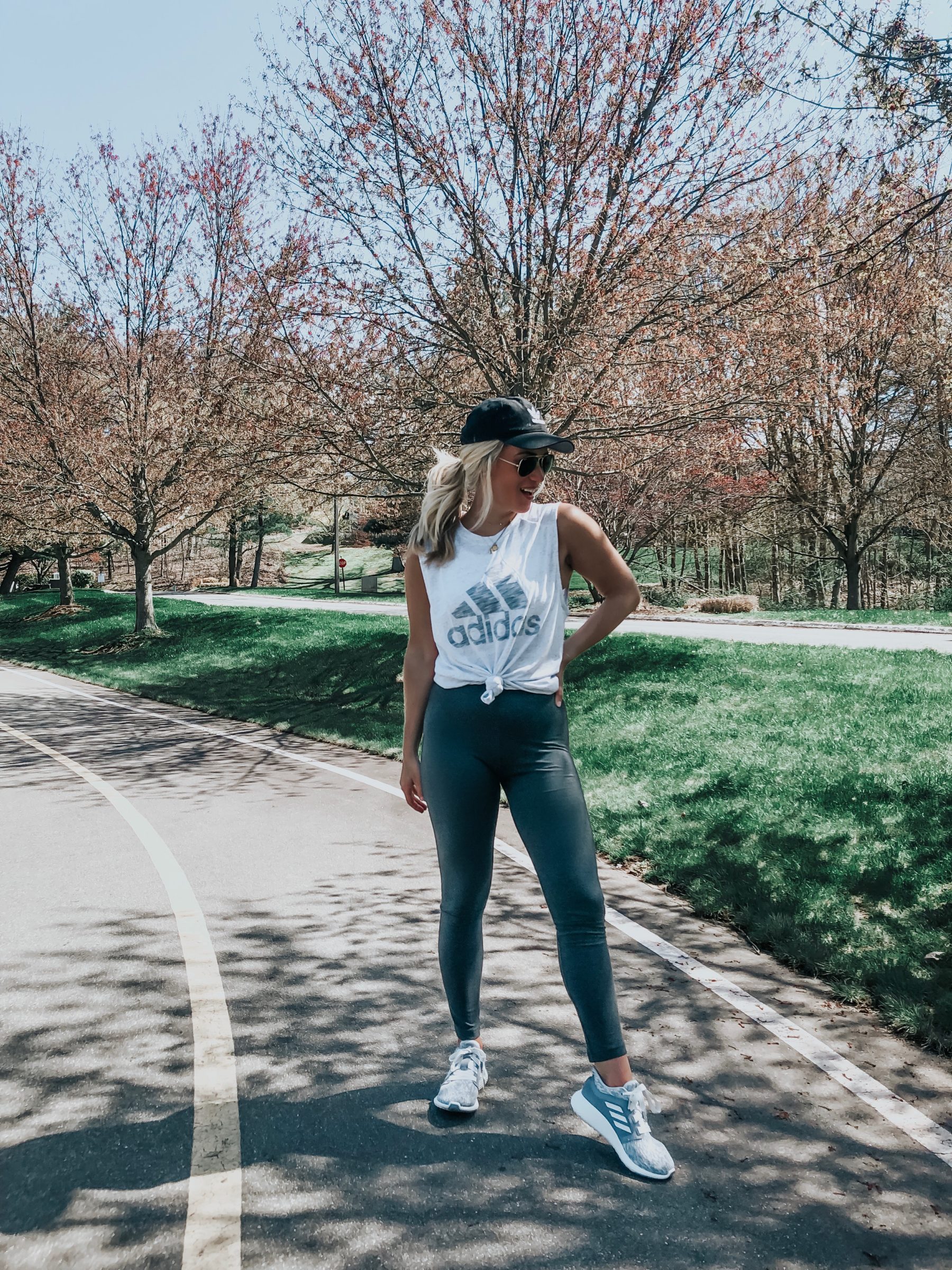 3. Stay Active – This one is huge for me and has been a struggle the past year if I'm being honest. I have always loved working out and being active, but after ending my engagement last year, I fell into a black hole with working out. I've made it a point to get active again the last few months and have given myself the grace and space to know that ANY workout is a good workout. Just Get Moving! I tend to be hard on myself in this area and think if I can't workout for a solid hour or burn X amount of calories then it's not a good enough workout, so breaking that mindset has been super key and also liberating. Some days I take a walk on these trails behind where I live and that's enough. Others I hit it hard in the gym. Find what works for you + run with it!
In honor of Heart Health month and staying healthy by bringing heart home, Stage is raising money to bring awareness and funds to make a difference in people's health, homes, and communities. Let's use our heart health smarts to give back, friends!
This post was sponsored by Specialty Retailers, INC.