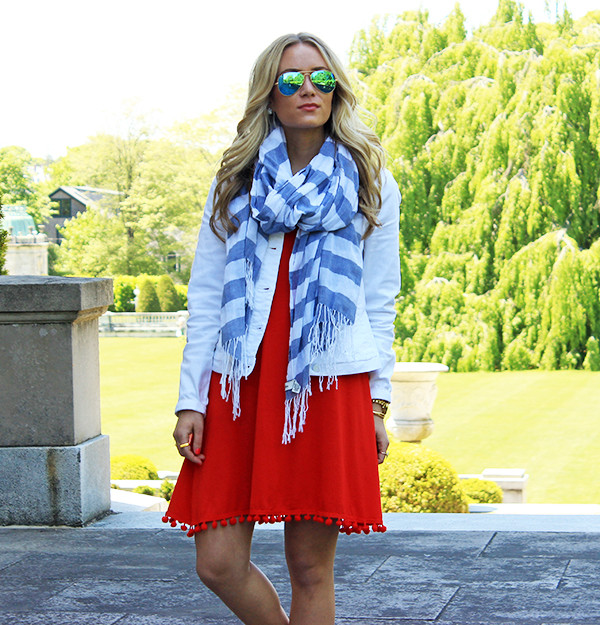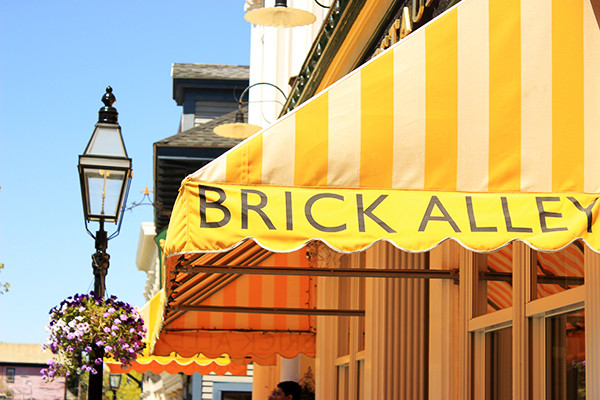 We had the best day in Newport on Saturday, kicking off summer and having a fun time together as a family. The weather was gorgeous and we made our first stop at one of the mansions (The Elms) to take the servant's quarters tour. If you're a fan of Downton Abbey, you'd absolutely love visiting the mansions in Newport. I really never get sick of touring them. I just imagine what life back then would be like compared to our fast paced, technology clad society today. After our mansion tour, we spent some time wandering the shops downtown before an early dinner at one of our favorites, Brick Alley Pub. It's a total tourist spot (according to the local, Jess) but so worth it. It's usually pretty packed so I recommend making a reservation! The nachos are amazing, and I split the Fat Tuesday Salad and one of the gourmet burgers (sans the bun) with one of my sisters. We decided to rent the scoot coups – literally the best time EVER – to drive around the island right before sunset. It was such a fun way to see things and we laughed almost the entire time. If you follow my on snapchat, I'm sure you saw!
I wore this cute and comfy little swing dress (that is only $20!) with my white denim jacket and a scarf for the day. It was a beautiful out but Newport is always a little chilly with the ocean breeze. I ended up changing after dinner into some jeans and espadrilles before our scoot coup rides.
To read more of my Newport recommendations, check this post.
SHOP THE LOOK