This is a sponsored post written by me on behalf of REI. All opinions are 100% mine.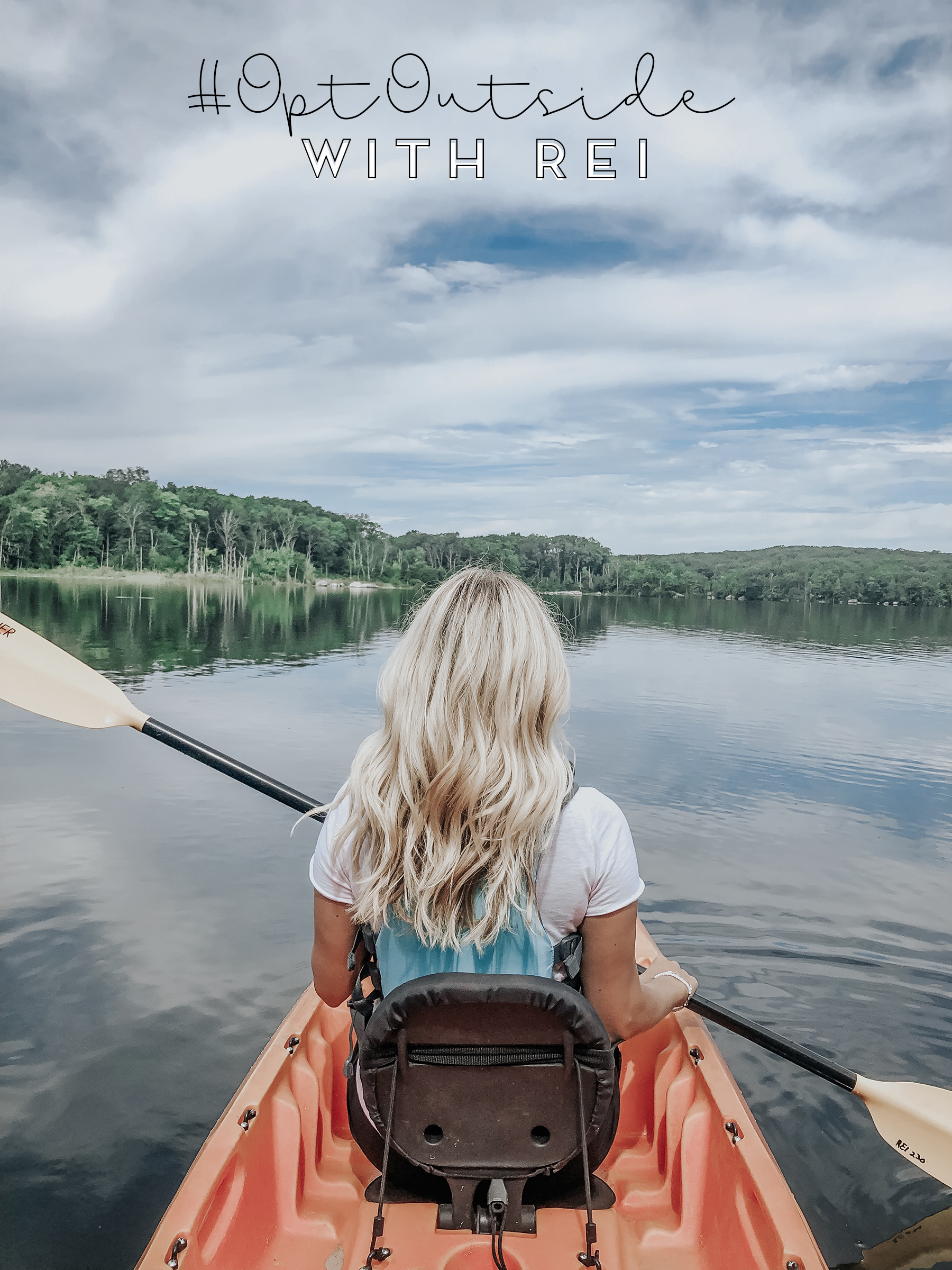 A few weeks back, I had the opportunity to head up to Lincoln Woods State Park and experience the REI Boathouse with my main squeeze, Christina! We had such a fun day and got to try out a few new water activities. REI has several boathouse locations across the U.S. that you can go and participate in classes, outings or rent water equipment and spend a day on the water! It made for an easy, non hassle day for us to head up to the boathouse and enjoy the day!
As soon as we pulled up the boathouse, the staff greeted us and seamlessly walked us through the process of getting our activities selected, forms signed, lifejackets sized, etc. They were SO helpful + also so informative! Christina and I ended up going with kayaking, and before even heading down to the water, we were guided through a quick 5 minute educational session on how to paddle (and how not to!) to make our time on the water successful and fun! If you're a pro, you may not need this, but it's so comforting knowing a staff is able and willing to help you in any way when you are on site!
We spent about an hour out on the water – which was absolutely beautiful! It was a gorgeous day with a light breeze and the water was soo still and serene. I'm so thankful for that cause I've totally had opposite experiences with rough water.. I'm all for fun but let's keep the water outside the kayak if ya know what I mean!
When we completed our kayaking experience, the REI team met us back on shore and somehow convinced me to try a newer activity: the hobie. Think of it as a paddle board and stair step combined in one + you use the handlebars to steer! It was actually so much fun and not as hard as I thought it would be – totally a good workout too and I am so glad I tried it out!
Also, here's a quick little behind the scenes of our day – I filmed a video of the day with REI so lots of recording + getting mic'ed up! Video coming soon + can't wait to share with you guys!
A few tips for the day:
+ wear clothing you don't mind getting wet! board shorts or something of that nature is perfect!
+ same goes for shoes and I also suggest wearing a shoe that will stay on your feet. aka don't wear a flip flop!
+ wear a hat, especially if it's sunny! It's hot out on the water (even if you had a breeze like we did) and having that extra shade would be nice!
+ stay hydrated!
Thanks to REI for such a fun day! Now that I know this is available at various locations, it's a great day activity to do with family or friends!
You can find REI activities in your area at this link!