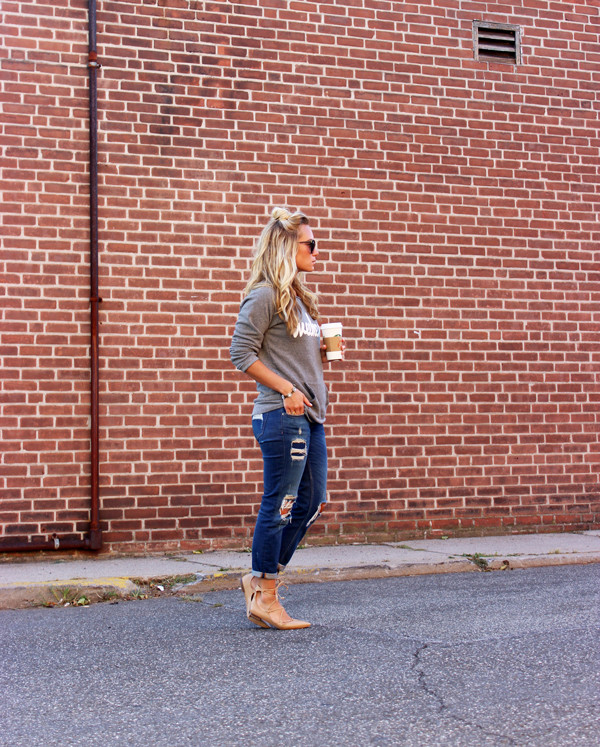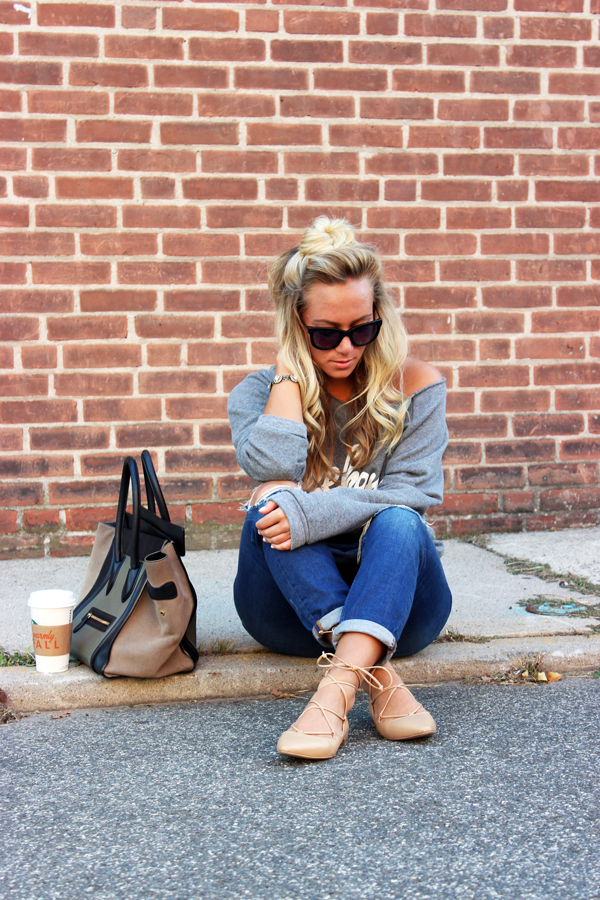 Fall is definitely in the air, as much as I hate to admit it. When I got back from Cancun this past week, it was in the 50s with cool crisp air – gone was the humidity that I had left just 5 days earlier. I'm a summer girl through and through so letting go of those heat filled days is always hard for me! I don't mind fall, but hate that we only have a long dreaded winter to look forward to – which will last until probably April!
My fall style is pretty simple – denim, an easy shoe, and something oversized. You'll start to see a bit of that in the next few weeks as we transition over. One of the first new things I picked up for this season, is this oversized ILY Couture sweatshirt. PS – it's only $58! I already know I'll be living in this come much cooler months while I'm sitting at my desk for a full day of work. It runs a bit small, so I suggest sizing up if you want it nice and oversized. I actually had originally ordered a medium but then returned it for an XL! I think it's much cuter styled off the shoulder and a little roomy. My lace up flats have already been a staple around here (you guys know how much I wore them in Ireland) and I immediately reached for them when throwing this outfit together for some errands the other day. I highly suggest in grabbing a pair because so many styles are selling out quickly.
You can shop my weekend sweatshirt below and see a few other pieces from ILY Couture that I love. They just got some new arrivals in that include cozy striped capes for fall – must have!
SHOP THE POST

Today's post is sponsored by ILY Couture.