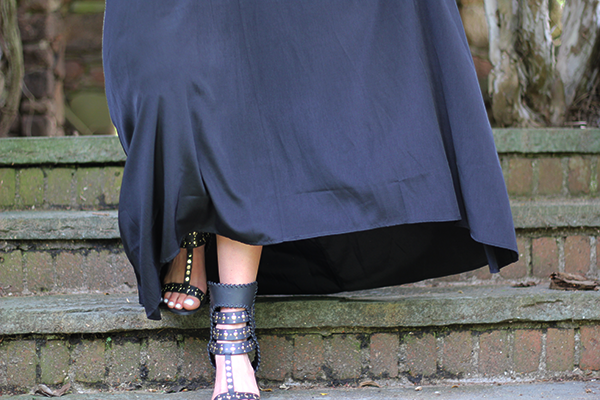 Happy Tuesday! I hope you all had such lovely long weekends. That extra day this week felt like an extra month – but in a much needed way. I spent my holiday weekend celebrating my mom's birthday, sitting poolside, grilling out, visiting some new and some old favorite restaurants and even spending a few hours at the beach. For a glimpse into my weekend, check out my instagram.
Today is my last full post in my collaboration series with South Moon Under – I think this might be my favorite look yet, but shh don't tell! =] This long black maxi is so perfect for all summer long – dress it up a bit like this or wear it with your favorite flat sandals and you're good to go. I love that it comes in so many colors too! What do you guys think of this turban? The beaded detailing is even prettier in person and I love the bright pop of orange it gives to the sleek black look – adds a little bit of a boho vibe.
Stay tuned to next Tuesday for a little something for you guys! In the meantime, don't forget to take advantage of the 20% coupon SMU is offering all of you. Have a happy week & thanks for stopping in today!
SHOP THE LOOK

Today's post was sponsored by South Moon Under.