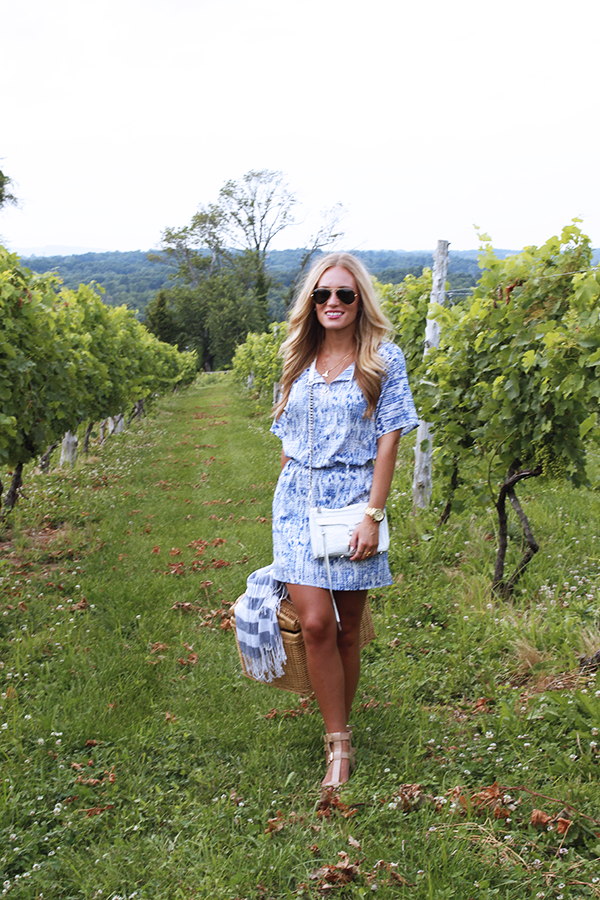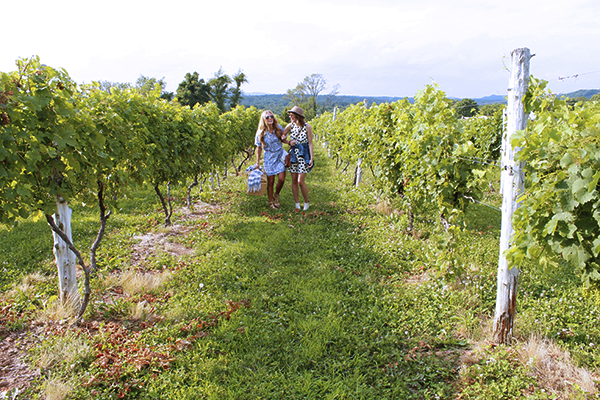 This past weekend was one of quintessential summer. A few (new) girlfriends came in from the city for the day and we headed off to one of my favorite wineries in Connecticut, Gouveia Vineyard, mostly for the incredible views. We packed up a little picnic of hummus and crackers, cheeses, olives, fresh sliced meats. and some jam. It was so nice to sit outside for a few hours and spend time together, laughing and sharing funny stories. I love quality time with girlfriends and this is hands down one of my favorite ways to do it. Also, shamless little plug – Kait is an newer-but-amazing blogger over at Madly Mignon. I highly suggest checking it out!
I got this JustFab dress in the day before as a sweet little surprise from the team that I work with there. To say it's perfect for me is an understatement – I've already worn it several times and don't plan on stopping! It's a perfect fit, especially for those afternoons that you're going to indulge (ahem, this one!)
Hope you all have a lovely weekend! My plans are still a little up in the air, but I'm hoping to making it to Rhode Island for some family time spent on my uncles boat. If you follow me on instagram, you'll find out first! The Nordstrom Anniversary Sale ends this weekend – don't forget to check out my exclusive curated picks in this post and this post.
SHOP THE LOOK