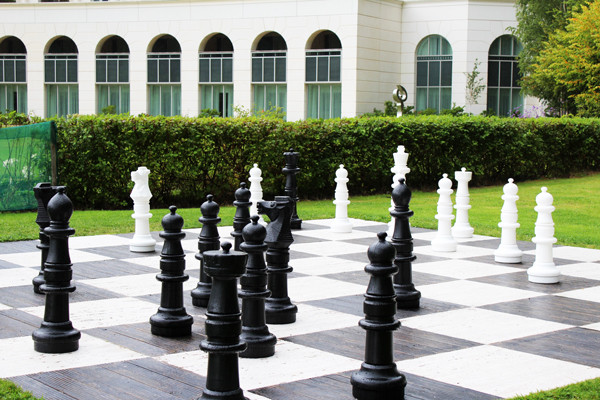 After an entirely full day 1 of The Retreat, our group split up to regroup before dinner. I had an interior design session with Grania (more on that later!) and then headed back to change and shoot these photos on the Powerscourt Estate. The Powerscourt Estate is absolutely beautiful. Upon driving up, you'll see a beautiful outdoor terrace and gardens, where these photos were taken. From the moment you step into the hotel your eyes are drawn to the lofted ceiling to floor length windows with a breathtaking view of the Sugar Loaf Mountain (the highest peak in Ireland). We were lucky to have some clearer days sans fog and get a great shot of the top. The Powerscourt Gardens are also rated number 3 in the world by National Geographic. Aside from the grounds, the staff, rooms, and restaurants at Powerscourt were all beyond expectation. I thoroughly enjoyed the enormous breakfast buffets every morning.. maybe a little too much! The staff was helpful and kind and our room was always neatly put back together when we came in after a full day of events.
We enjoyed a full 5 course meal at the Powerscourt SIKA restaurant on this particular night. If you follow me on snapchat, you got a full review on each plate as told by our lovely waiter – I enjoyed the lamb for dinner which was completely divine! We ended our dinner with a private tour of the kitchens and a fun photo at the chefs table before heading back out to our delectable sweets and tea. One of my favorite things about Irish culture is how much tea is involved, because you know, my tea obsession.
Dinner was definitely a bit more formal so I threw on this lightly embroidered white dress that's been a favorite of mine since spring. I hardly ever travel anywhere without these nude strappy heels, and this leopard clutch is the only one I brought along. It was an easy piece to wear with each of my dinner outfits and added a fun pop of print to the look.
In case you missed it, you can read my recap of The Retreat: Day 1!
Photos by Jessica Meade
SHOP THE LOOK