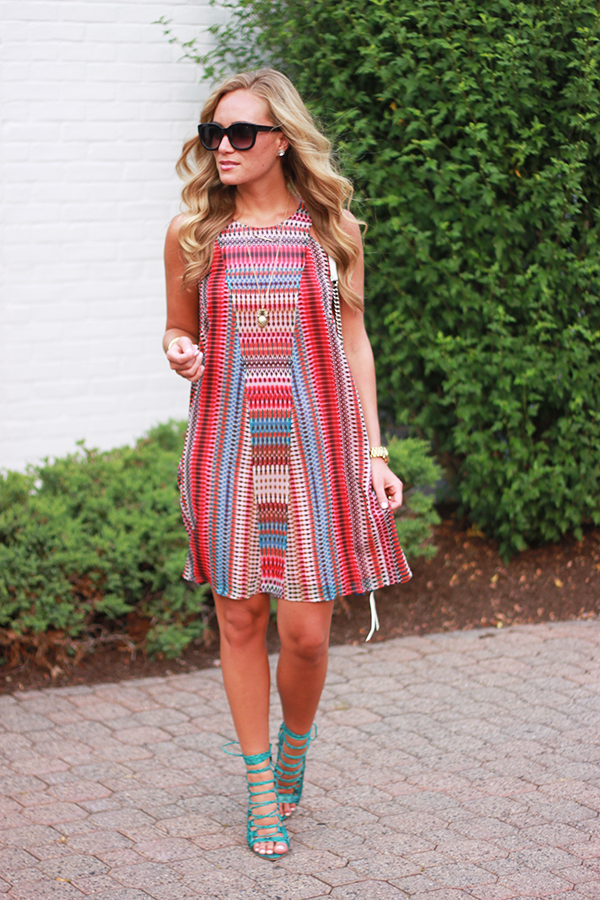 I've been dying to wear these lace up turquoise heels and finally had the perfect opportunity with this Amy Matto printed shift dress. Amy Matto is a new to me line that is based and made right in NYC. Her pieces are so comfortable and versatile. I've worn this dress a few times already, but in a different way each time. It pairs perfectly with sandals for a more casual look and is perfect for those days when putting together an outfit just isn't on your agenda! I also have this dress of hers and it is one of my favorites – the perfect fit and structured just right!
If you haven't shopped the Nordstrom Anniversary sale yet, head over to see my picks + get your shop on. There's only a few more days left of the sale!
Also, I am so excited to announce I'm going to be doing a hair styling video with Garnier coming up in the next few weeks! We've narrowed down my look to either a Seasonal Transition or Date Night. Which would you rather see? Let me know over on my facebook page!
SHOP THE LOOK